Georgia Sea Turtle Center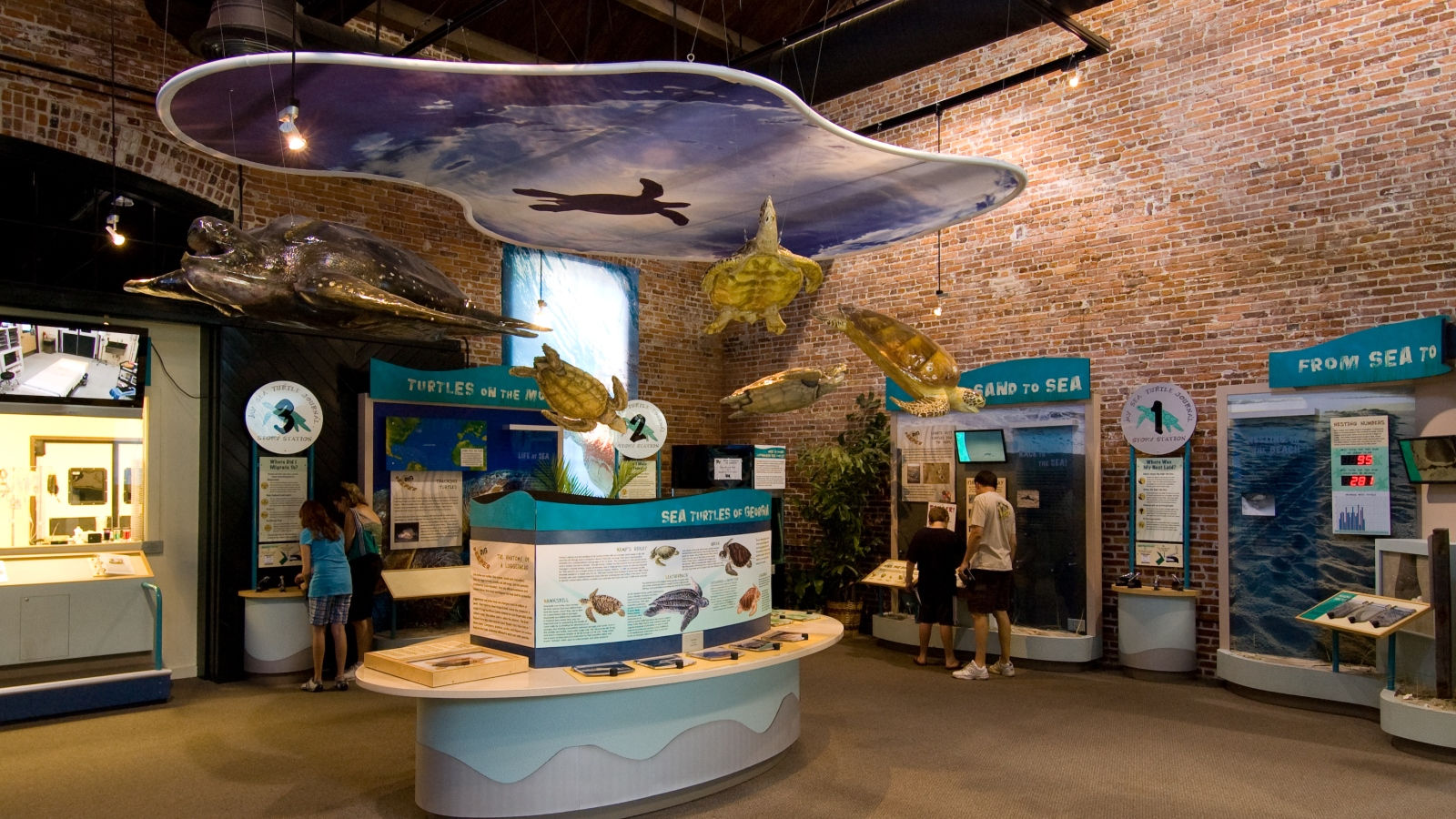 Located just 1.5 miles (4 minutes) from The Westin Jekyll Island, The Georgia Sea Turtle Center was created and is operated by the Jekyll Island Authority as a primary conservation program dedicated to increasing awareness through sea turtle education, rehabilitation, and research programs. The Georgia Sea Turtle Center empowers individuals to act locally, regionally, and globally to protect the environment.
The Georgia Sea Turtle Center is an advanced hospital but open to the general public, offering an interactive Exhibit Gallery and Rehabilitation Pavilion with a many sea turtle patients regularly on view for guests. Additionally, indoor and outdoor educational programs are available year-round for guests of all ages.
The Georgia Sea Turtle Center
214 Stable Road, Jekyll Island, GA
912.635.4444
Hours:
March to November
Monday: 10 a.m. to 2 p.m.
Tuesday to Sunday: 9 a.m. to 5 p.m.
December to February
Tuesday to Sunday: 9 a.m. to 5 p.m.
Closed Monday
Admission:
$7 Adults, $6 Seniors, $5 Children (ages 4 to 12 years old), Free for children 3 years old and under
Directions from The Westin Jekyll Island
Take a right on to Beach View Dr. N
In 0.4 miles, turn Left on Shell Rd.
In 0.6 miles, turn right on Stable Rd.
The Georgia Sea Turtle Center is 0.4 miles on the left